Finance and management experts delivering the perfect combination of big picture perspective and practical approach
DSI – Understanding the Detail, formulate the Strategy, support the Implementation.
We understand the stresses of business ownership and that the right guidance is critical success.
Our senior advisors, finance experts and management professionals work on demand with small businesses across a range of industries. With fresh ideas, invaluable insights and a diplomatic approach, they address broad business requirements and resolve financial management issues in an ongoing manner, or on a needs basis to tackle specific and identified concerns.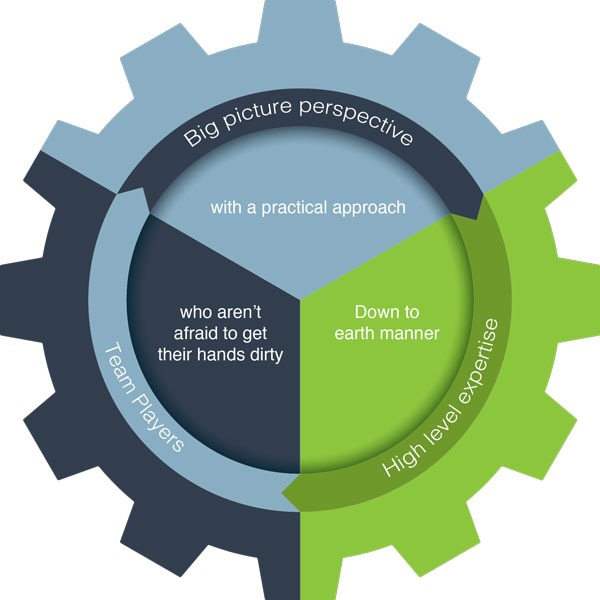 ---
Team players who aren't afraid to get their hands dirty
We put management skills and insights at your fingertips, with deep analysis and meaningful numbers that enable informed decision making. But that's not all.
Unlike other business consultants or advisors you might have worked with, we offer a hands-on approach. This means not only do we offer the best strategies and solutions, we're also equipped with the right tools to implement the job. We visit your workplace, working alongside key staff and provide a service that feels like you have an additional member of your team.
---
High level expertise. Down to earth manner.
Your success is the barometer of our success; our goal is to see you reach yours.
We're ready to work with you long-term or on a flexible basis, however and whenever you need.
Our enthusiasm, commitment and expertise helps you tackle challenges and achieve your goals.
Running a business is challenging
We can help. Call us and enjoy value from the word 'go'
Contact us